And the Winner of the SkyFest Mustang for 2017 is...
In: Skyfest News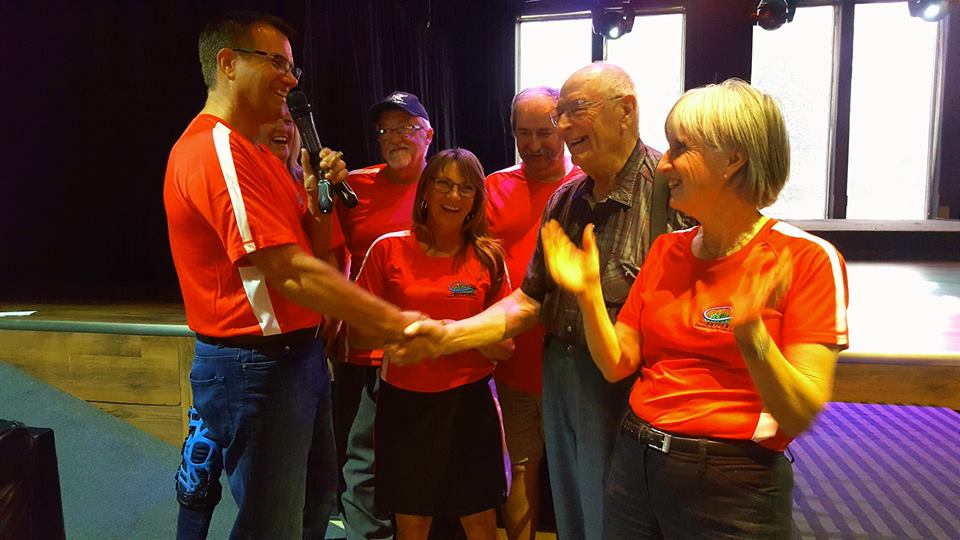 At 3:00pm sharp on Sunday, August 6th, the winning ticket was drawn electronically under the watchful eyes of the BC Gaming Auditor. At 7:00pm at the Occidental Hotel in Quesnel, during the Survivor Party, the SkyFest Society Board of Directors announced the winner.

The lucky number belongs to Ed Wild, a long time resident of Quesnel, BC.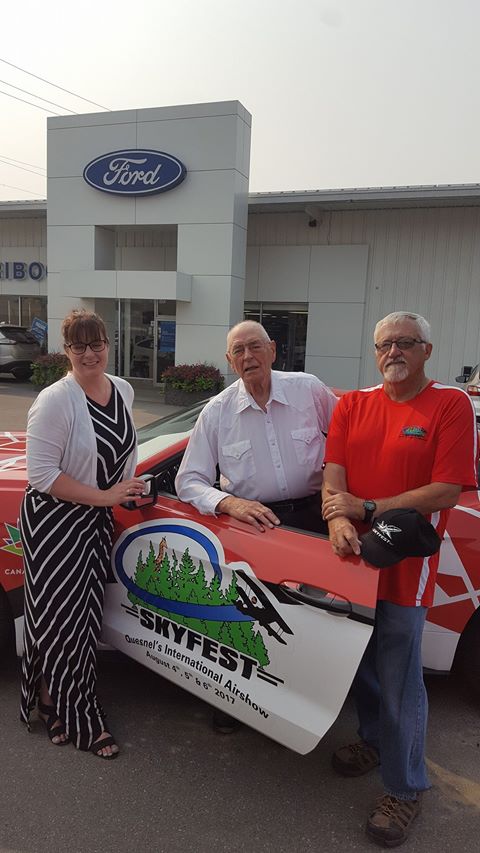 Here is our lucky winner, Ed Wild, taking possession of his fabulous SkyFest Mustang. Congratulations Ed!

Many thanks to Cariboo Ford for supporting this raffle, and Schickworks for the custom Canada 150 wrap.
But most of all, thank-you to everybody who bought raffle tickets. Without your generous support we could not continue to host this spectacular event for the BC Interior. SkyFest International Airshow will return in 2019!